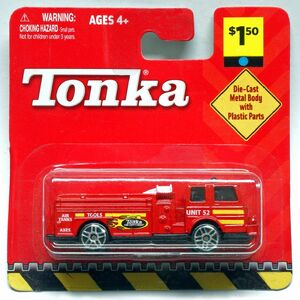 Tonka is a series that includes both cars and trucks. Maisto had acquired the Tonka name and started releasing diecast vehicles under this badging. These used the same molds as regular Maisto vehicles, but with the Tonka name and were priced twice as high as regular Maisto diecast cars and trucks. On the right is an example of the Tonka packaging, it is the Denver Pumper fire truck.
Tonka vehicles:
| 15 | 1998 dodge viper
Ad blocker interference detected!
Wikia is a free-to-use site that makes money from advertising. We have a modified experience for viewers using ad blockers

Wikia is not accessible if you've made further modifications. Remove the custom ad blocker rule(s) and the page will load as expected.