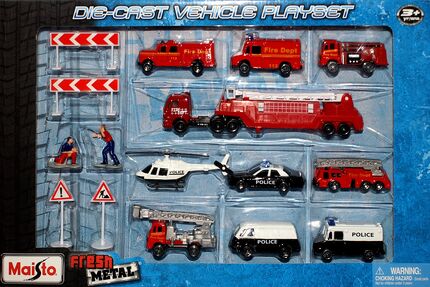 Maisto releases several varieties of multi-car sets known as Playsets. There are 4-Vehicle, 10-Vehicle sets and others, and usually have extra pieces such as signs or figures of people. They are usually themed so that the vehicles included work together in some fashion, such as this combination below, one that includes emergency vehicles:
Ad blocker interference detected!
Wikia is a free-to-use site that makes money from advertising. We have a modified experience for viewers using ad blockers

Wikia is not accessible if you've made further modifications. Remove the custom ad blocker rule(s) and the page will load as expected.