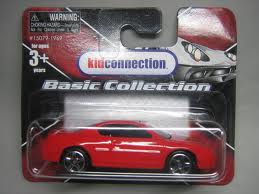 The Kid Connection branding was a way to sell Maisto products at Walmart. It lasted until about 2005 and then Adventure Wheels took its place.
In México Kid Connection is sell at Aurrera.
Ad blocker interference detected!
Wikia is a free-to-use site that makes money from advertising. We have a modified experience for viewers using ad blockers

Wikia is not accessible if you've made further modifications. Remove the custom ad blocker rule(s) and the page will load as expected.