Maisto had the brilliant marketing strategy of releasing cars that came with their own matching hauler. Each custom hauler came with it's own car and could be displayed with or without the car, or with the ramp up or down. The haulers themselves could be the star, they had so much detail. It was an immediate hit with diecast collectors as the hauler sets became quite popular and talked about. Here is one such combination, a CS Tow Truck, with a 2006 Ford Mustang GT proudly displayed on the back: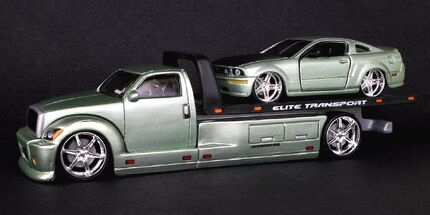 Ad blocker interference detected!
Wikia is a free-to-use site that makes money from advertising. We have a modified experience for viewers using ad blockers

Wikia is not accessible if you've made further modifications. Remove the custom ad blocker rule(s) and the page will load as expected.